SPORTS ARE PART OF YOUR LIFE... AND YOU WANT TO SHARE YOUR EXPERIENCE?
JOIN US AND GET REWARDED!
IT´S SIMPLE
The Tubular Monkey "ShoutOut" program allows athletes, content creators and influencers to train more and better, giving them a tool that enhance his performance. If you relate with this vision, you can start our program and share it on your social networks, blogs and websites. Whenever a share or content results in a sale with your personal code, you receive a part of the sales value!
But... What is Tubular Monkey?
Tubular Monkey's cream is designed for all athletes who experience skin irritation and chafing while training. Our cream is water-resistant, sweat-resistant, and made of natural, active, protective, and soothing ingredients. With our cream, you can train harder and better without worrying about skin irritation, discomfort, pain, and injuries.
Characteristics
Vegan

Cruelty-Free

sustainable

Zero Plastics

Ocean and Reef Safe

No dyes or preservatives

Paraben free

No GMOs (Genetically Modified Organisms)

No Sulfates

No PEG (Polyethylene glycol)
Benefits
PREVENTS friction rash in the most sensitive areas

HYDRATES the skin in the affected area, even in salt water or with sweat

TRAIN MORE, because without rashes or irritations, you can spend more time practicing your sport without that feeling of discomfort.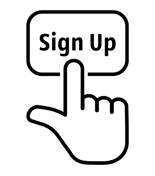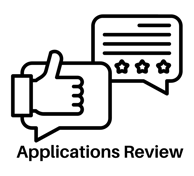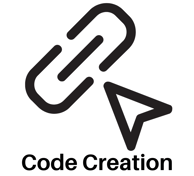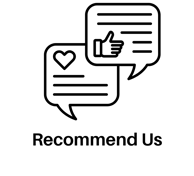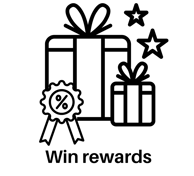 HERE ARE THE SIMPLE 5 STEPS FOR YOU TO START
SIGN UP
Create your first access to our program by signing up and showing us why we must choose you to be our valued partner.
REVIEWING
All our submissions must be carefully evaluated and validated. Because of the huge number of submissions we have, its a loooong process. After this stage, if we contact you, congrats, you have been chosen!
YOUR CODE
In this process, we give you a personal code for you to use whenever you advise someone who need our product. This code gives that person 10% discount when buying and also gives you 10% or more in return in all sales generated through your exclusive code.
RECOMMEND
While performing your daily routines and training, you can use, show and talk about our products. You can do it as you want, in your social media, gyms, website, blogpots, podcasts, etc. You do it your way. Remember that the more you do, more chances you will have to earn.
WIN BIG
The more you recommend and generate sell, the more you´ll get in return. Each month we evaluate your performance, so that you can earn even more. We have a simple star ranking that give you diferent comissions.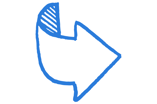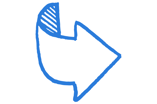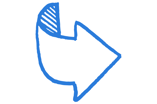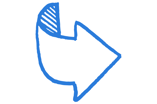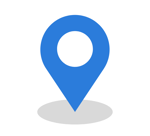 What about your earnings?
From 1 to 5 sales monthly 10%
From 6 to 10 sales monthly 15%
From 11 to 20 sales monthly 20%
From 21 to 25 sales monthly 25%
More than 26 sales monthly 30%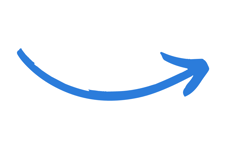 What about now?
Now the next step is to get yourself a can of Tubular Monkey anti chafing cream.
How? Simple... log into Decathlon website in your country and type "Tubular Monkey" on the search bar, and get one Tubular monkey anti chafing cream for yourself. We are in Decathlon Portugal, Spain, France, Italy, Belgium and Netherlands.
For better understand how you can use it and refer it to other people, you must know how it performs. So, we dare you to use the cream while you exercise or compete. Get to know his properties and ways to use. And along, you can make stories, posts, podcasts, blogs and whatever you think of about what you feel and think about the cream, you get the idea. This part we leave it with you. You control what you post, how you post and how many times do you post or show the cream. After all, its your social media and network! :) (but remember, the more you do, more chances you have to win big bucks).
When someone ask you about the cream, you just have to give your sincere and true opinion about it and how it helped you to feel free and loose, without worrying about chafing or damaged skin and, if the person get interested in the product, you give her your personal code with 10% discount for that person redeem in our website (https://www.tubularmonkey.com)!
On the other hand, you get a 10% or more to reward you from that advice! The more you advise, the more you earn big time! At the end of the month, you will get your earns transferred to your bank account! Does that sound sweet? That is our way to say thank you to you for sharing our precious goodies.
NOW, DID THIS SOUNDED GOOD TO YOU? CAN WE COUNT ON YOU?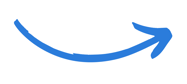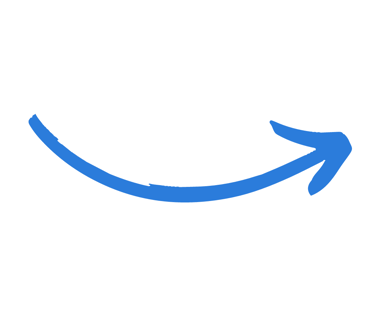 First step now...Get your Tubular Monkey anti chafing can at Decathlon, and start using it NOW!
Send us your receipt as proof and only after that you will receive an email with your personal code.
If you have any questions, please write us to: info@tommyskincare.com